we've got top-notch
software

.

we build our own software in-house. a 100% flexible solution that is adaptable to your specific needs.

see your inventory in the blink of an eye. create, plan and follow-up on orders and returns instantly.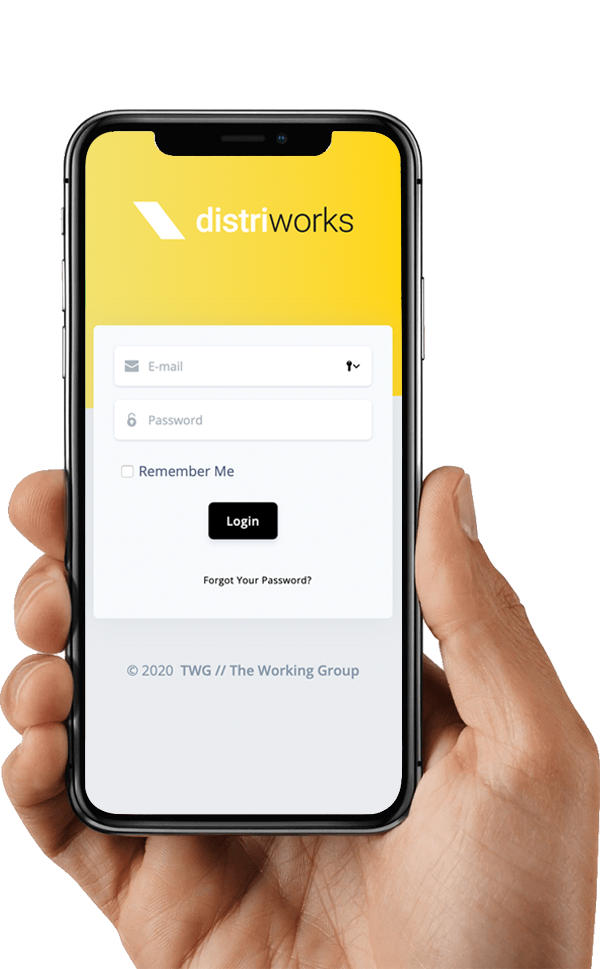 try us out by ordering a FREE brochure!
place a 100% free order like you would on any webshop or on our cloud backoffice.
we'll demonstrate you how it works by sending you a nice gift!
try us free →
contact

us

if you have any questions or remarks, don't hesitate to reach out. we're reactive and always in the mood for new projects.
contact us
juniorslaan 57
2811 mechelen
belgium
vat be0739.90.36.27

hello@distriworks.be
015/499.504

let us take care of your marketing and event logistics from a to z. when and where you need it, around the clock.